Advertisement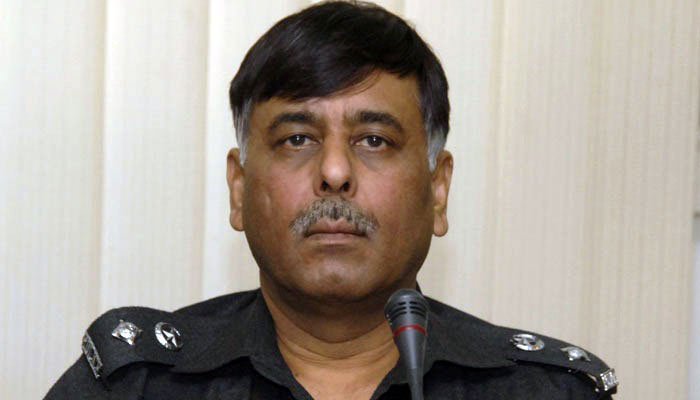 The British government imposes a travel ban on Rao Anwar
The British government also orders the freezing of Anwar's assets
The United States had already slapped sanctions on him last year for massive human rights violations
LONDON: The British government on Thursday decided to impose a travel restriction on Former Malir SSP Rao Anwar for human rights abuses.
The British government also ordered the freezing of Rao Anwar' assets.
The decision was taken because Anwar has allegedly killed 400 people in 190 police encounters. Rao Anwar was also involved in the extrajudicial murder of Waziristan native Naqeebullah Mehsud in 2018, after which he was suspended from his post.
According to Geo News, a spokesman of Foreign and Commonwealth Office, which issued the list, confirmed that "Anwar Ahmad Khan: Former Senior Superintendent of Police (SSP) in Malir District, Karachi" has been sanctioned.
Advertisement
UK's sanctions list includes 65 people and three organisations, including Gambia's former president Yahya Jammeh and Belarus President Alexander Lukashenko.
These sanctions give the UK powers to stop those involved in serious human rights abuses and violations from entering the country, channelling money through UK banks, or profiting from their economy.
The foreign office said that sanctions, including travel bans and asset freezing, have been placed on 11 politicians, officials and others responsible for gross human rights violations in Russia, Venezuela, The Gambia and Pakistan.
The United States also imposed restrictions on Rao Anwar in December last year for human rights violations.
"During his tenure as the Senior Superintendent of Police in District Malir, Pakistan, Rao Anwar Khan (Anwar) was reportedly responsible for staging numerous fake police encounters in which individuals were killed by police," the US Treasury said in a statement.
"He was involved in over 190 police encounters that resulted in the deaths of over 400 people, including the murder of Naqeebullah Mehsood. Anwar helped to lead a network of police and criminal thugs that were allegedly responsible for murder," the statement added.
Advertisement