Advertisement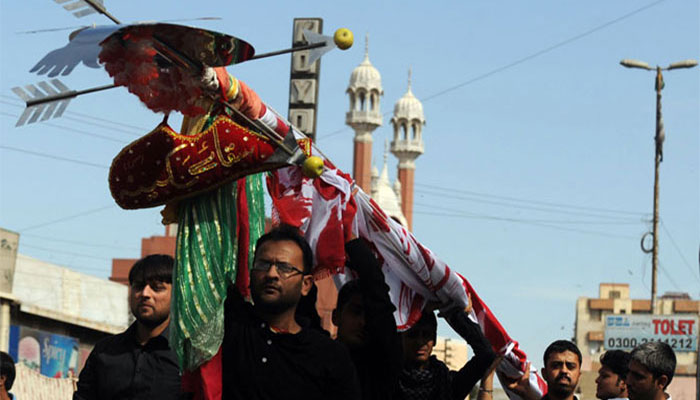 ISLAMABAD: The federal government and scholars from different schools of thought agreed upon the SOPs required to curb coronavirus during the Muharram processions.
The consultative meeting held on Tuesday, chaired by Minister for Religious Affairs and Interfaith Harmony Noor-ul-Haq Qadri, agreed upon the SOPs, said a press release.
The representatives of ministries of interior, health, and district administration of Islamabad Capital Territory (ICT) were also present in the meeting.
The following SOPs were agreed upon in the meeting:
Only licensed and traditional processions will be allowed
The wearing of masks and use of hand sanitisers is mandatory
Common glass for drinking water will be avoided during the processions and majalis
The number of participants attending the gathering should be kept at minimum
Majalis should be brief
Aged persons will not be allowed to participate in the processions

Advertisement

The processions will not be stopped at narrow places except at airy and spacious ones
The volunteers will be assigned to ensure implementation of the SOPs
Social distancing in gatherings and markings for sittings will be made
People without masks will not be allowed to enter, management will provide masks at entry points
Use of carpets will be prohibited
Take-away food, hand shakes, and hugging will be banned
The coronavirus tests of zakareen should be made mandatory and only those testing negative should be allowed to conduct majalis
In closed doors, the use of air conditioners should be avoided
The mourners should not be allowed to touch Alam (flag), Taazia and Shabih
Criticising the opponents at mass gatherings should be avoided
Advertisement